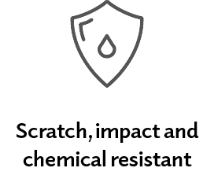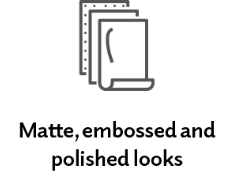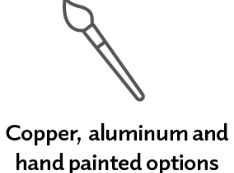 A stylish, resilient solution for wall panels, accent walls, reception desks, point-of-purchase displays, store fixtures and other similar applications. Each sheet is expertly coated with a special lacquer to ensure durability and abrasion resistance for high-style looks that stand up to the test of time. Offered in 4' x 8' back sheets.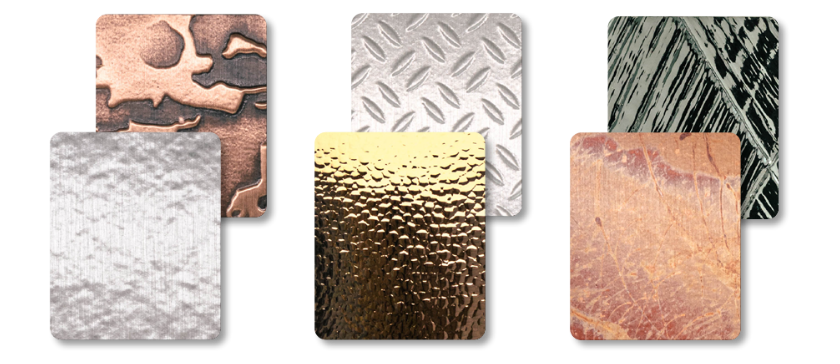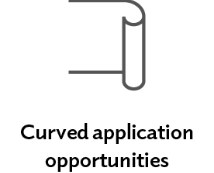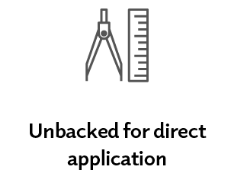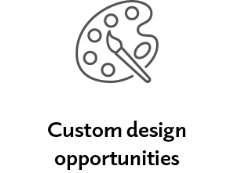 Offered in 15 unique metal and patina-inspired wall panel designs, ranging from bright and colorful, to rich oxidized coppers, to artistic modern-treated metals and more. Art Metals is available in 4' x 8' unbacked aluminum sheets, meaning no additional counterbalancing is required. Custom coloration, logos and more specialized additions are also available.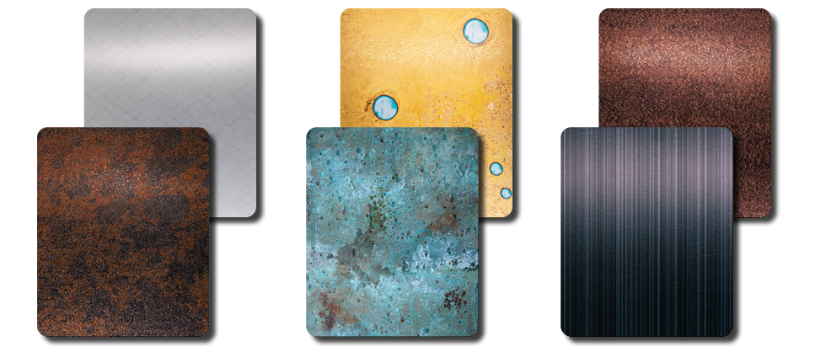 Achieve a stunning metallic look on every element of a commercial space, from elevator doors, to stairway structures, to doors, to framing areas, and more. A water-based, metallic finishing solution, MetalWorks is available in a variety of 12 industrial hues with a sleek satin sheen.