Zintra Patterns
Mix, match and cut it out.

Precision cut from the highest quality PET.
---
Zintra patterns can be used alone or layered together with an additional Zintra Panel as the backer to create unique looks for walls, dividers or ceilings. The two layers of Zintra Acoustic Patterns also increases the NRC value to create a harmonious environment.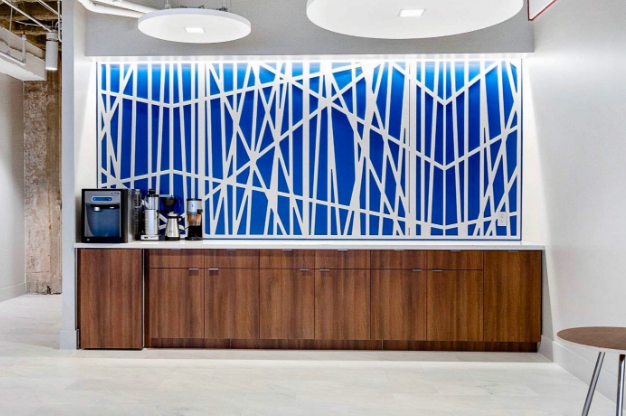 Available Patterns:
* Select pattern to view color options and download cut sheet.



---
Content: 100% Polyester
NRC Rating: 0.45-0.95
Dimensions:
24" x 24" [610mm x 610mm]
24" x 48" [ 610mm x 1220mm]
48" x 108" [1220mm x 2745mm]
Thickness:
0.5" [12mm] – Pattern layer only
1" [24mm] – Pattern layer on Backer
Weight: 0.5 lb / ft²
Colorfastness: AATCC 16.3 option 3 the color change at 20 AFU was 4.5
Custom: Custom sizes available
---



---
Red-list free measuring to 1000 PPM
100% Recyclable
---