Zintra Textures
Subtle texture and design depth.

Three-Dimensional Reliefs.
---
Create dimension and acoustic refraction on walls with 15 different patterns. Each carefully cut shape projects from the surface of the panel. Ideal for noisy spaces where good acoustic quality and aesthetics are required.made solutions for any acoustic need. From walls and ceilings, to modular and movable panels.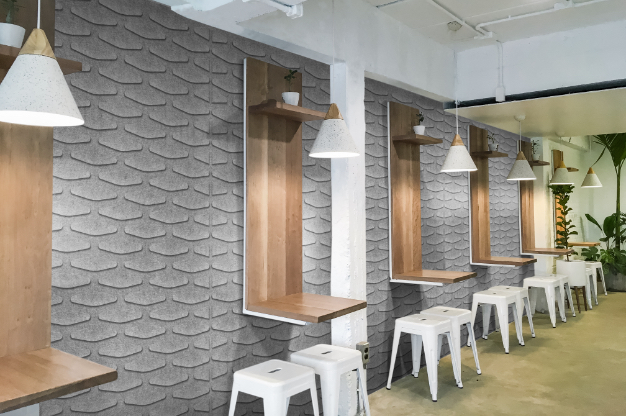 Available Patterns:



---
Content: 100% Polyester
NRC Rating: 0.45
Dimensions: 48" x 108" x 1" [1220mm x 2745mm x 24mm]
Colorfastness: AATCC 16.3 option 3 the color change at 20 AFU was 4.5
Custom: Custom sizes available
Only available in Zintra 1/2" Sheets
---



---
Red-list free measuring to 1000 PPM
100% Recyclable
---