Healthcare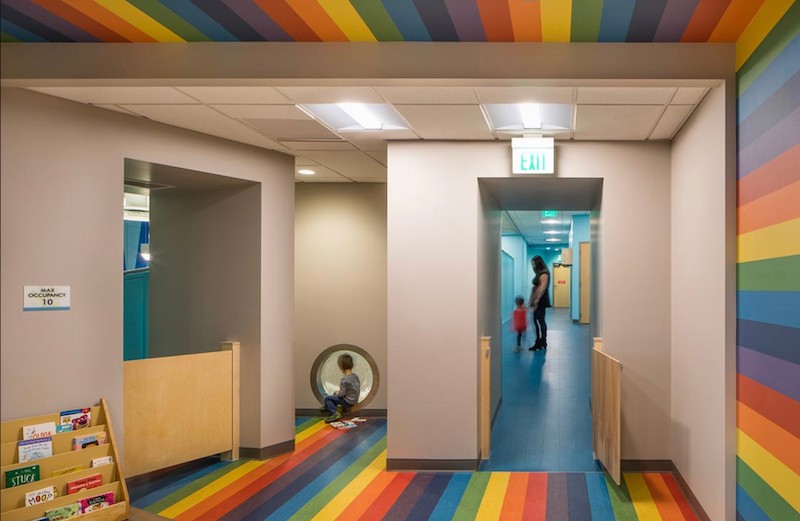 WELLNESS BY DESIGN
Enhancing care through interior finishes that accelerate the healing process while exceeding health and safety requirements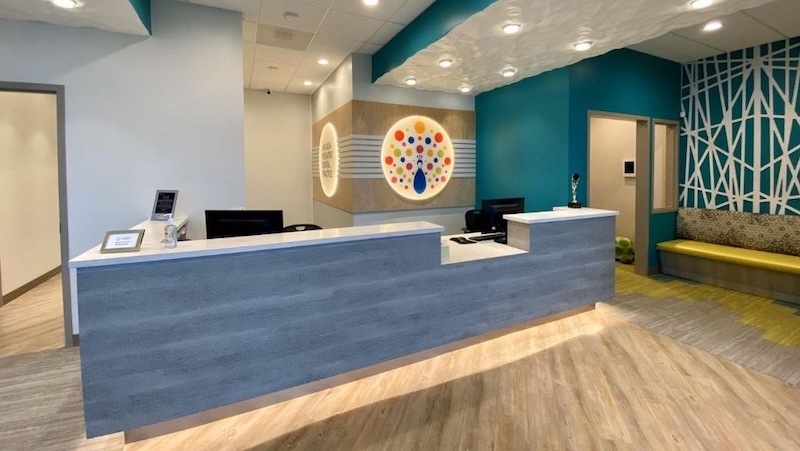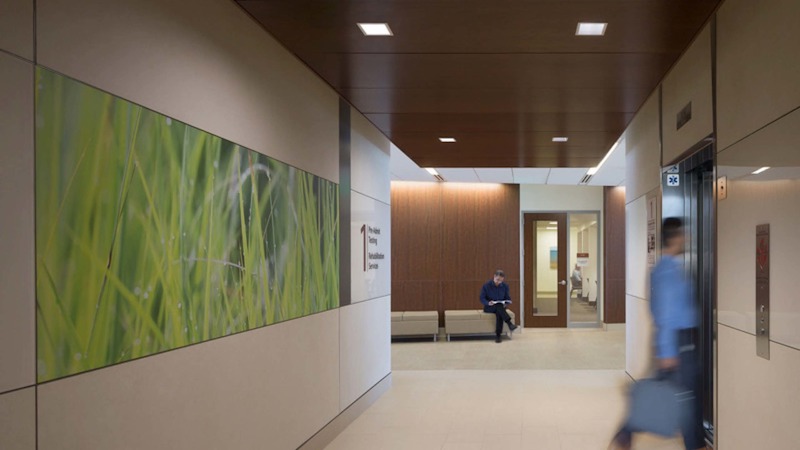 MDC understands the importance of creating a healthcare facility that is a healing environment for both patients and staff. Studies prove that spaces using certain interior finishes, colors, materials, and nature inspired imagery, can help and accelerate the process of treating patients.
Interior designers in this field realize the right colors and patterns have the power to deinstitutionalize healthcare facilities and strive to balance their design goals with the unique physical demands of these environments.
Our experienced team of professionals are trained in the unique needs of the healthcare market and draws from the industry's largest selection of wallcovering and design solutions to meet your every need.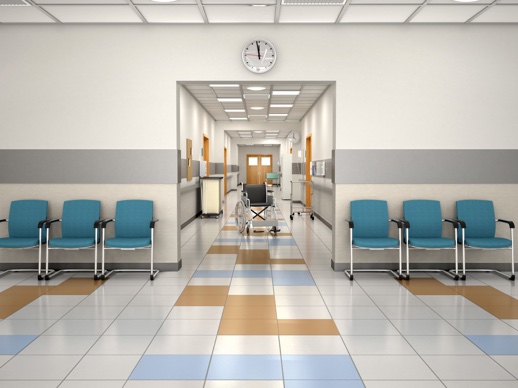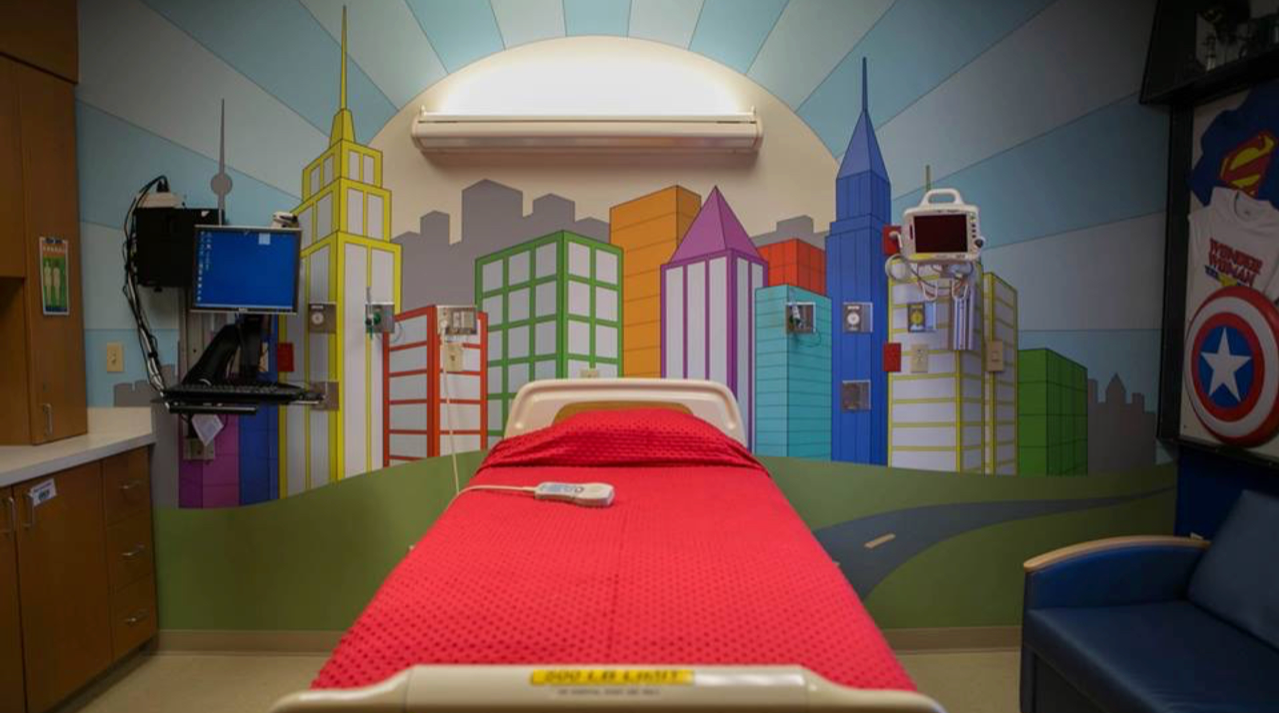 WALLCOVERING vs. PAINT
Performance wallcoverings provide exceptional aesthetics and durability, while incorporating the ideal surface for cleaning and disinfecting in ways a painted surface cannot.
For a surface to be properly disinfected, while meeting CDC guidelines, approved hospital grade disinfectant sprays must be allowed a dwell time to be effective. Performance wallcoverings allow for this dwell time to be achieved without negatively impacting the aesthetics or performance of the wallcovering. Painted surfaces are often porous and will visibly streak.
Over it's lifetime, performance wallcoverings are a more cost effective interior finish:
Longer life cycle than paint; average of 7-10 years
Little or no maintenance compared to cost of painting every few years
Durable, protects the wall from average wear and tear
Can withstand hospital grade disinfectants without any visual change
Non-porous construction allows proper dwell time, providing time for disinfectants to be effective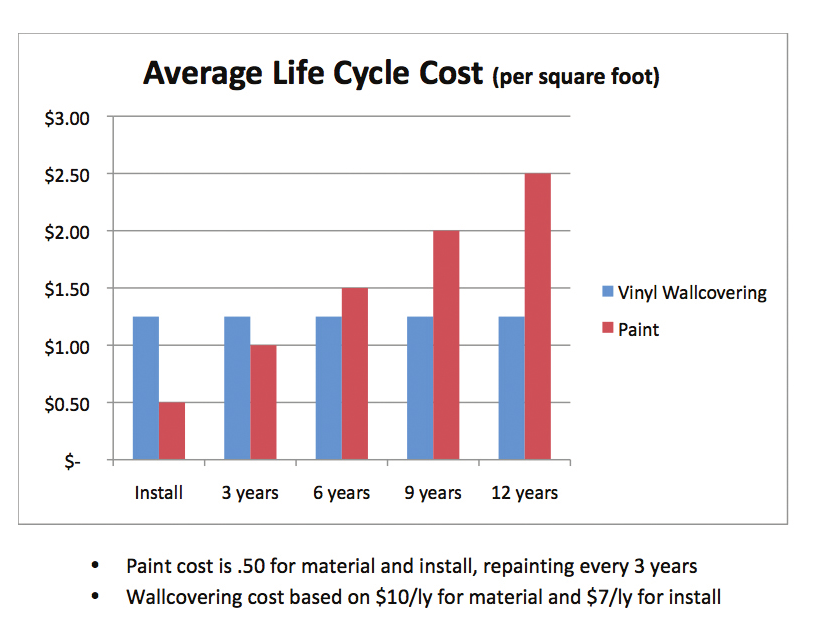 Paint costs approximately $0.50 per sq ft for material and install, repainting every 3 years
Wallcovering costs approximately $1.25 per sq ft for material and install with an expected life of 7-10 years
PERFORMANCE WALLCOVERING
MDC has assembled a vast array of inspiring Type II wallcoverings that can create a warm, comfortable, healing environment while meeting your needs for long term performance.
Looking for something truly unique? From a simple custom color to a proprietary design, our custom capabilities provide flexibility to create different moods and environments throughout your healthcare facility.
Advantages of Performance Wallcovering
Safety. Easy to clean and disinfect. Meets CDC guidelines for disinfection and sterilization in healthcare facilities.
Aesthetics. Available in thousands of colors, textures and design combinations. Healthcare spaces benefit from the healing properties of biophilic design.
Durability. Engineered to withstand high traffic areas in strength, durability, and integrity of the surface from repeated use of hospital grade disinfectants.
Sustainability. Independent 3rd party environmental certificates.
Cost Effective. Decorative and durable at a price point sure to fall within budget - high styled design without sacrifice.
Browse Performance Wallcoverings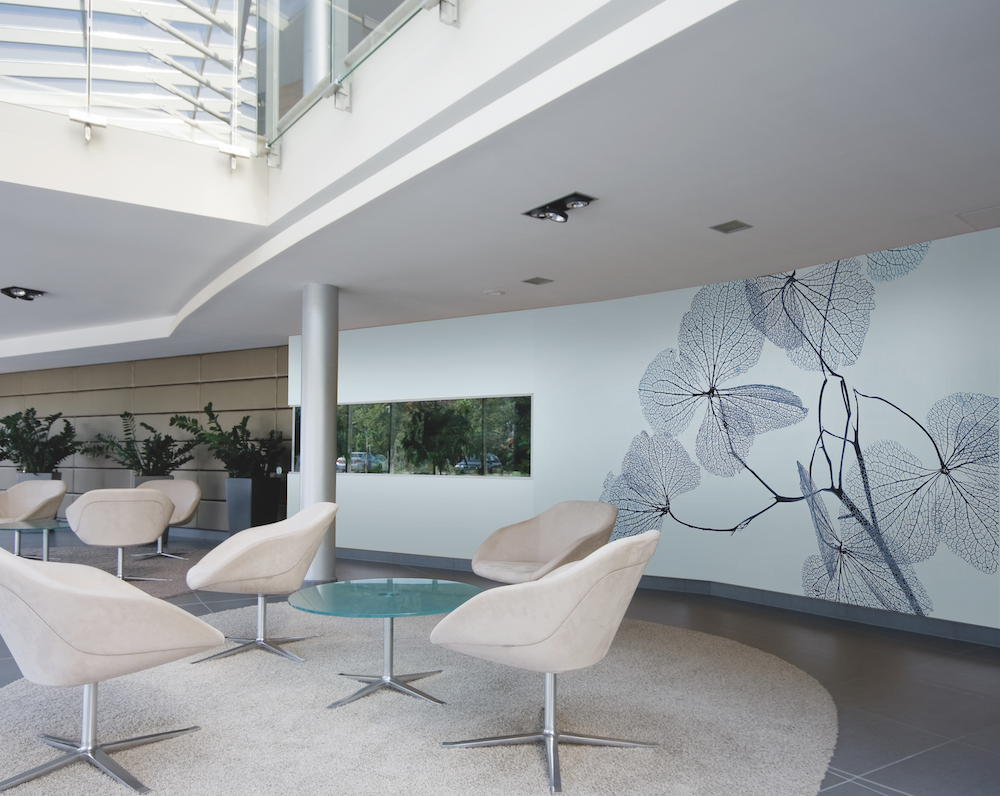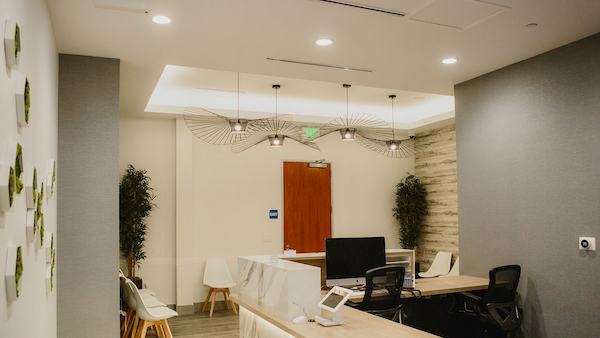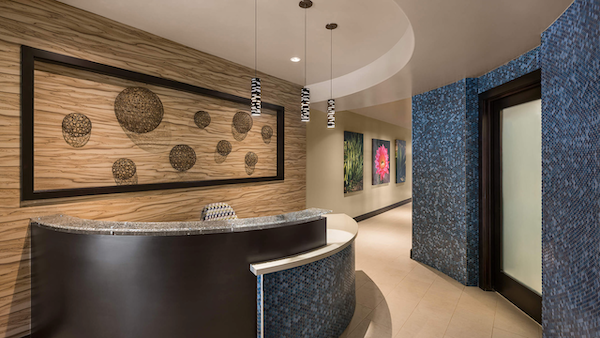 WALL PROTECTION
Duratec flexible wall protection has the aesthetics of a wallcovering and the performance features of rigid panels to ensure walls look beautiful and stay that way.
Duratec is engineered to withstand scuffs, cuts, chemical exposures, and collision impact without showing visible signs of wear and tear. Ideal for use in your highest abuse areas - below handrails where gurney and wheelchair collisions are common.
Advantages of Duratec Wall Protection
Durability. High impact, chemical and stain resistant properties.
Safety. Easy to clean and disinfect with hospital grade cleaners. Meets CDC guidelines for disinfection and sterilization in healthcare facilities
Aesthetics. Available in a variety of patterns, textures, and colors, as well as FRP selections, so your space will always look as beautiful as it is strong.
Versatile. Lightweight and flexible, Duratec can be installed from floor to ceiling, used on columns & curved surfaces, or railroaded under a handrail for 60' of seamless wall protection.
Impact Resistant. Repeated contact by carts, patient beds, wheelchairs, etc. will not do damage.
Browse Wall Protection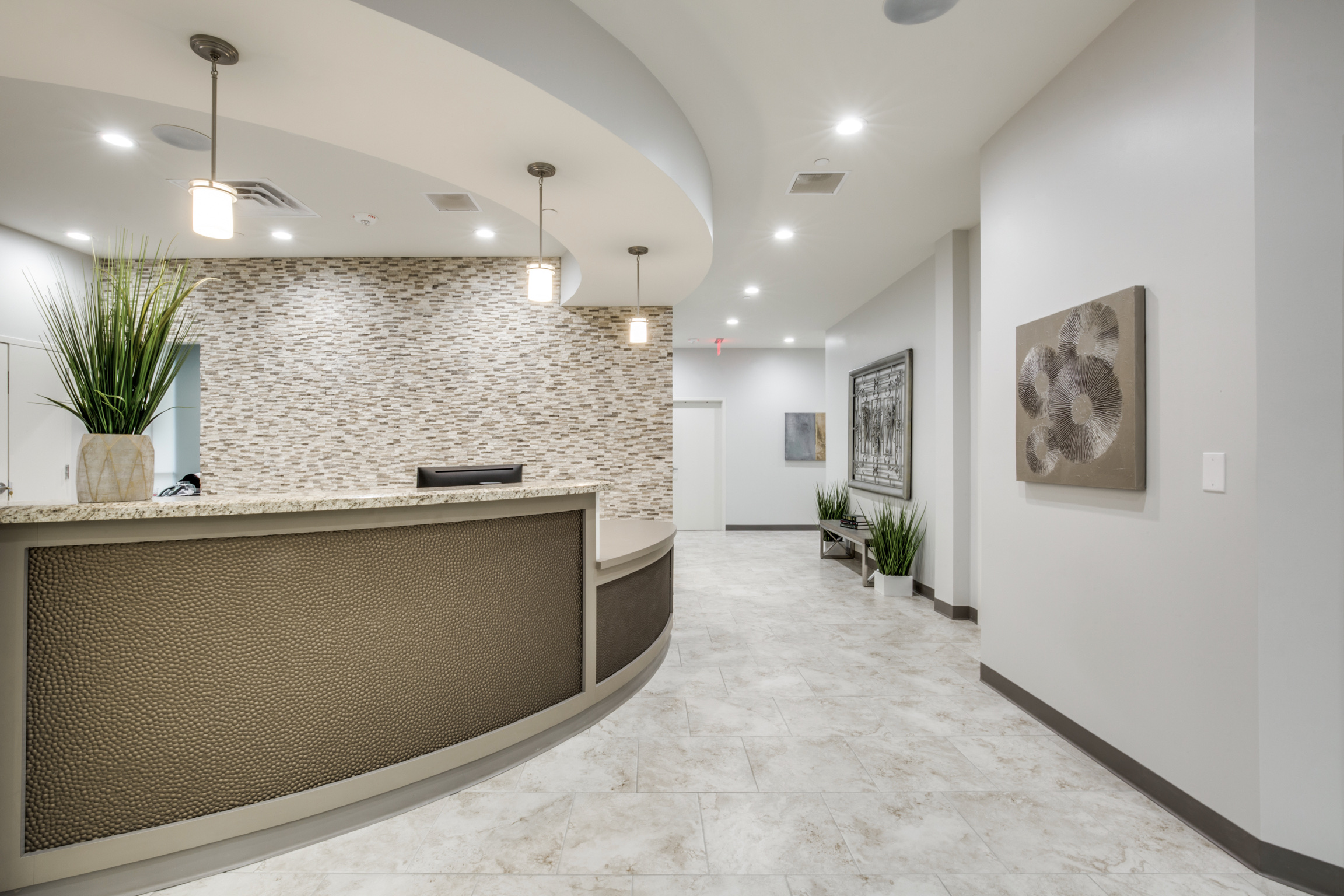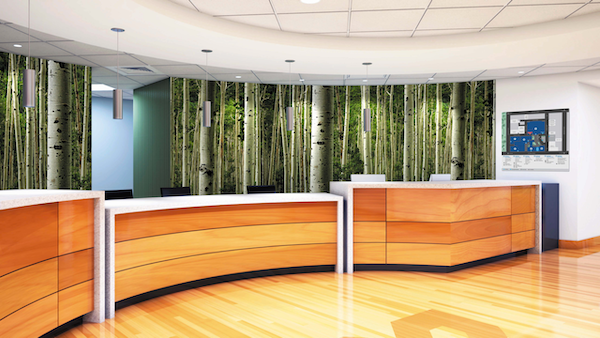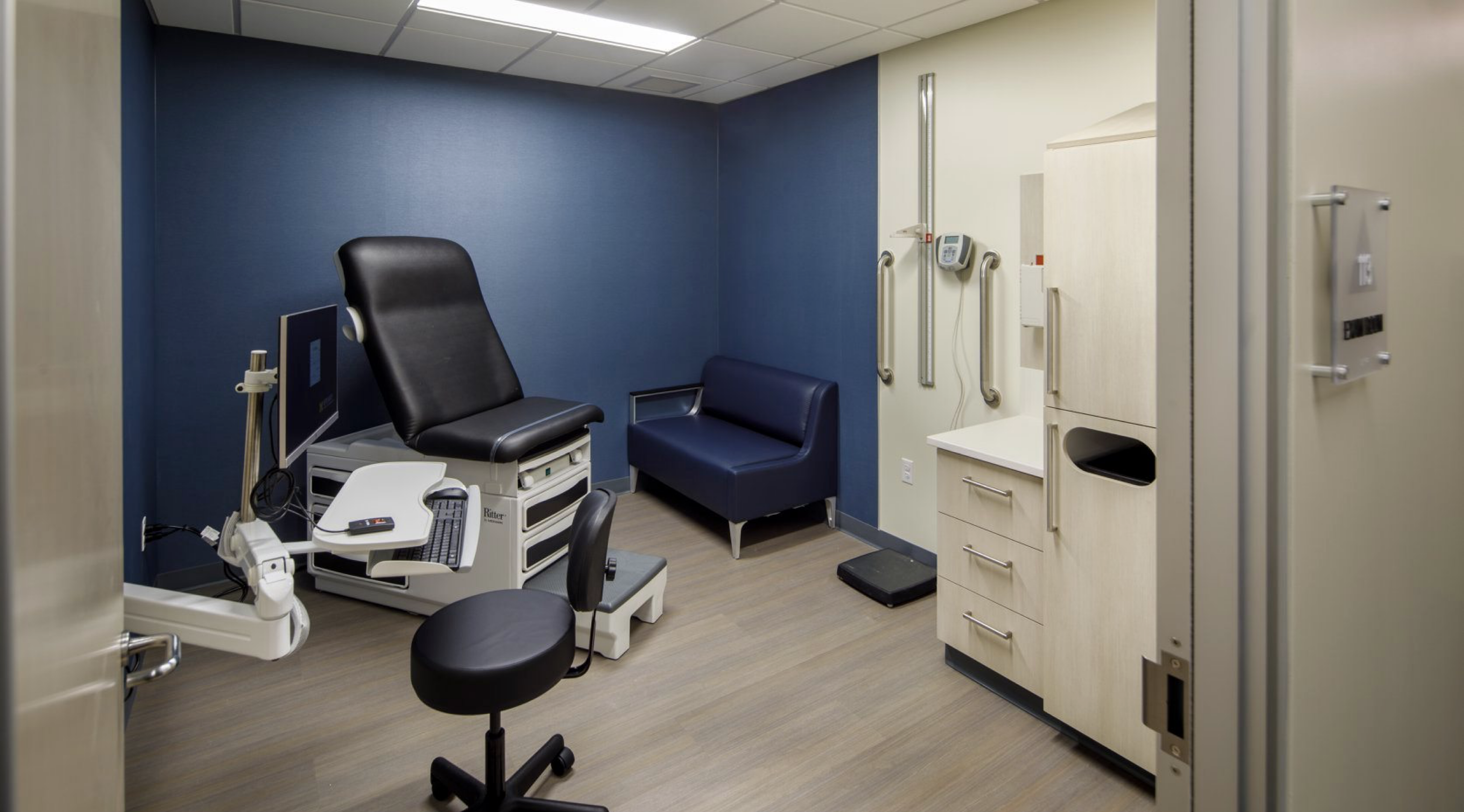 ZINTRA ACOUSTIC
Comfort is an imperative part of the healing process. Too much noise can obviously hinder that effort, resulting in weakened immune systems, slower recover rates, and extended hospital stays.
Noise distractions are known to cause annoyance, irritation and fatigue. Reducing noise not only supports patients but also benefits healthcare workers.
Zintra Acoustic Solutions offer a variety of design options that provide exceptional noise reduction without compromising design aesthetics.
Advantages of Zintra
Noise Reduction NRC ratings of 0.45 - 0.95 depending on application
Safety. Can be disinfected with a 10% bleach / 90% water solution. Meets CDC guidelines for disinfection and sterilization in healthcare facilities.
Low VOCs. Improved Indoor Air Quality in a healthcare facility reduces long term and short term illness.
Versatile. Available as flat 1/2" panels or a wide array of wall and ceiling solutions including textures, patterns, divider screens, clouds, ceiling baffles, and more.
Repellency. 100% Polyester panels do not absorb any moisture or odors.
Browse Zintra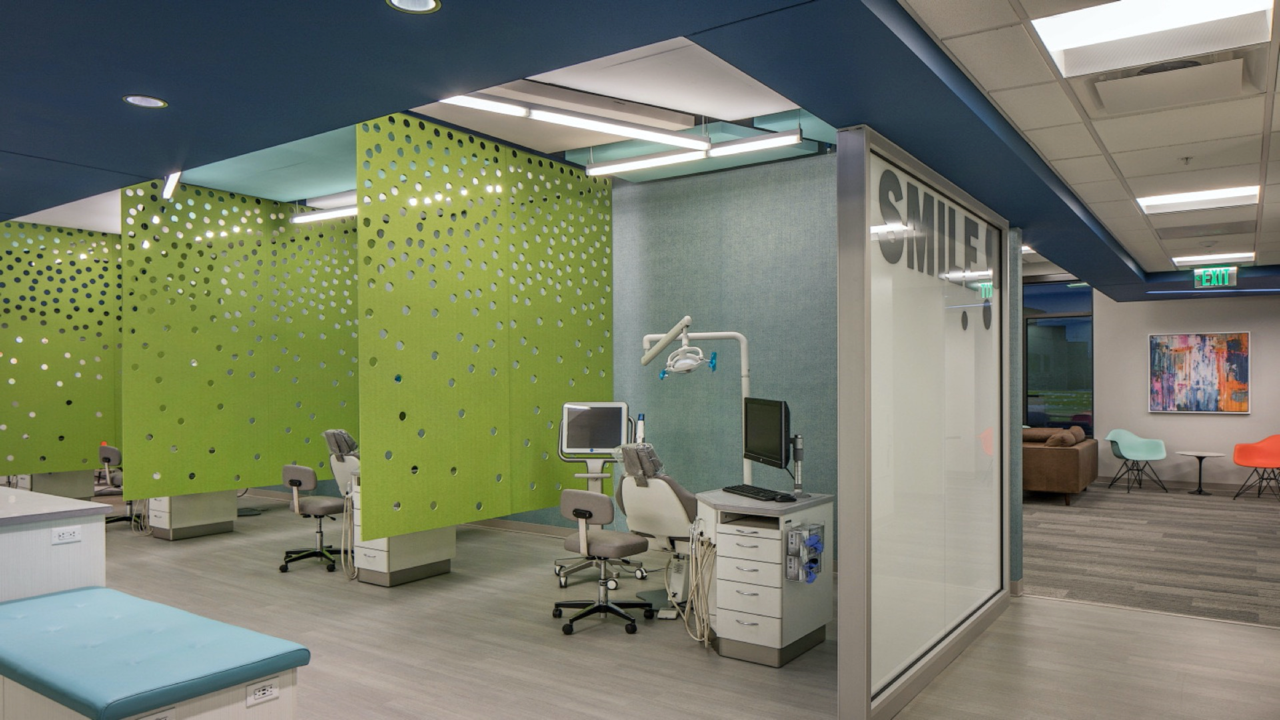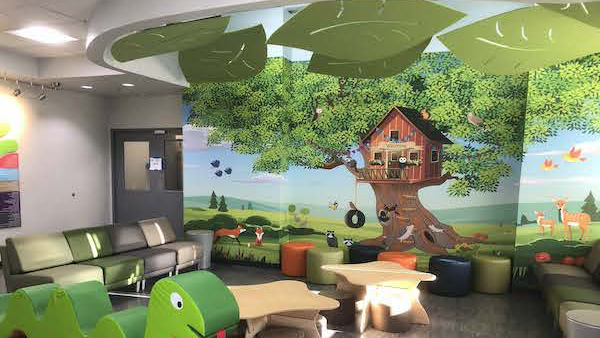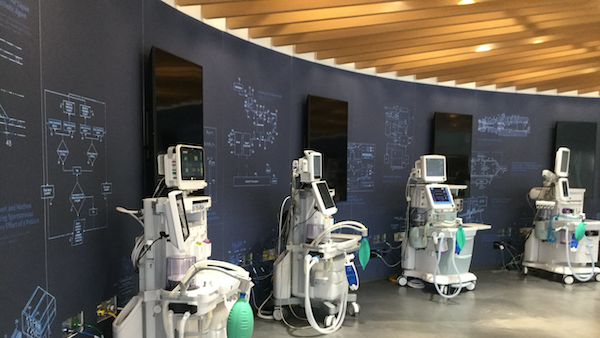 DIGITAL STUDIO
Designers looking to transform spaces and provide a healing environment for patients need to look no further than MDC for bespoke graphic design solutions.
Our in house design consultants and cutting-edge fabrication enables you to make your design statement without sacrificing health and safety.
Available in a multitude of substrates - MDC Digital Studio can meet your design, performance, and budget needs.
Advantages of Digital Studio
Aesthetics. Unlimited customization with the most comprehensive suite of digital design capabilities.
Durability. High impact, chemical and stain resistance with digital FRP.
Safety. Easy to clean and disinfect. Meets CDC guidelines for disinfection and sterilization in healthcare facilities.
Versatile. Wide variety of substrates to provide options throughout the facility - Type II, Fabric, Eco-Friendly, Acrylic, FRP, Wood, Metal, Solar Shades, and more
Browse Digital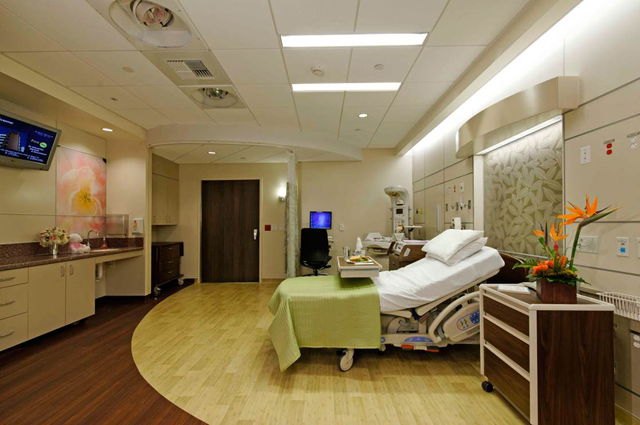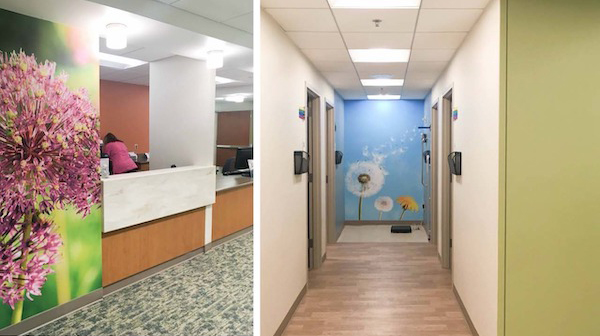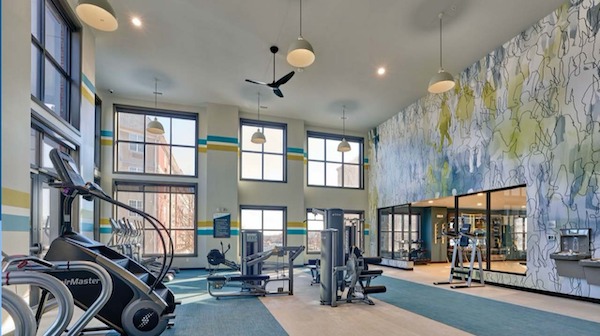 DIMENSION WALLS & CEILINGS
Textured, decorative, impact resistant, wall and ceiling panels add visual interest combined with disinfecting and ease of maintenance within your healthcare space.
Dimension Walls panels are available in an endless array of textures and colors. Panels can be applied to flat or curved surfaces, walls, columns, reception desks, and more. Lower-profile textures in solid colors provide maximum durability for high traffic areas.
Advantages of Dimension Walls
Durability. Impact, chemical and stain resistance. Scratch and stain resistant film is added on many Dimension Walls finishes
Safety. Easy to clean and disinfect with hospital grade cleaners.
Aesthetics. Available in thousands of combinations of finishes and textures allows for endless design opportunities.
Versatile. Lightweight and flexible. Sheets can be rolled for ease of shipping, handing, and installation.
Impact Resistant. Low profile textures in solid color sheets can withstand repeated contact by carts, patient beds, wheelchairs.
Browse Wall Panels